Deep cleaning with outstanding results.
Using intense yet gentle and environmentally friendly methods Indi-Clean will return your carpets and upholstery to their former glory.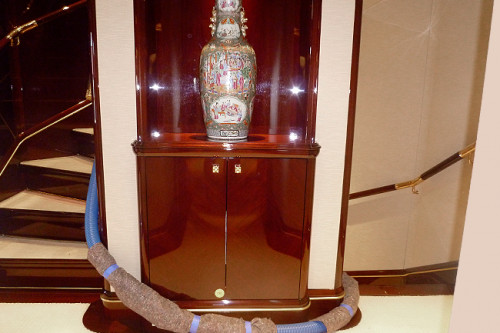 Trained by leading industry professionals, our friendly team of technicians employ modern methods combined with premium products to deliver outstanding results.
Dry clean or wet clean, natural or synthetic, our self-neutralising, non-toxic and biodegradable products flush out dirt, grit and pollutants to leave carpet & fabrics clean & fresh.
Care & Protection
Virtually every carpet manufacturer recommends their carpet be professionally cleaned every twelve months. This makes perfect sense if you wish to keep your carpets in the best condition possible.
The art of good carpet cleaning is to first remove all the dry sand and grit that builds up at the base of the fibres and then pre-cleanse any obvious stains. We then systematically clean the carpet top to bottom whilst keeping it as dry as possible. Indi-Clean is the master of this art.
Haul out – STP, Astilleros de Mallorca?
Indi-Clean will take all soft furnishings away to clean, wrap, dry, store and return when ready. Individually wrapped and in mint condition.
We're accustomed to working with the delicate and fine materials used in Super Yacht interiors such as linen, silk, wool, leather, bamboo, sisal, sea grass and jute, to name a few.
Whether on board, at anchor, or at our workshop in Palma centre, we will give your carpets and upholstery the utmost in professional care and attention. We pride ourselves on our professionalism and exceptional results.
Spot, stain & odour removal
Indi-Clean permanently removes spots, stains and odours by killing them at source to ensure they never return. Many stains are of a complex nature so we combine great knowledge with great patience to determine which fine fabrics, fibres, dyes and finishing agents are in use, before applying the correct treatment to get the optimum result.
If we can't remove a spot, stain or odour then nobody can!