The World As We Knew It Has Changed
There's a new emphasis on providing a solid infection control programme, ie. guaranteeing safety from Covid-19 and other bacteria and viruses.
How Does It Work?
Indi-Clean can Fog an entire cabin in under 2 minutes, instantly creating a hospital-grade environment without residues that might be harmful to people, food and materials.
Fogging is the most effective way to apply Microsafe as its micrón droplets kill airborne pathogens and settle into nooks and crannies that wiping would miss.
Microsafe is ideal to quickly disinfect and santise incoming deliveries and stores. Also for use between Charters, Owner and Guest visits.
Microsafe Kills Not Only Covid-19, It Also Kills…
E.Coli

Bloody Diarrhoea And Vomiting

Influenza Viruses

Influenza And Common Cold

MRSA

Infection, Resistant To Antibiotics

Strepococcus

Strep Throat and Skin Infections

Pseudomonas

Infection To Eyes, Ears, Gastrointestinal Tract

Novovirus (Gastro)

Cause of Gastroenteritis
However, people still want assurances that the infection prevention is non-toxic and not a danger to health in other ways. Please see the video below which explains how Microsafe works and the technology behind this fantastic infection prevention system.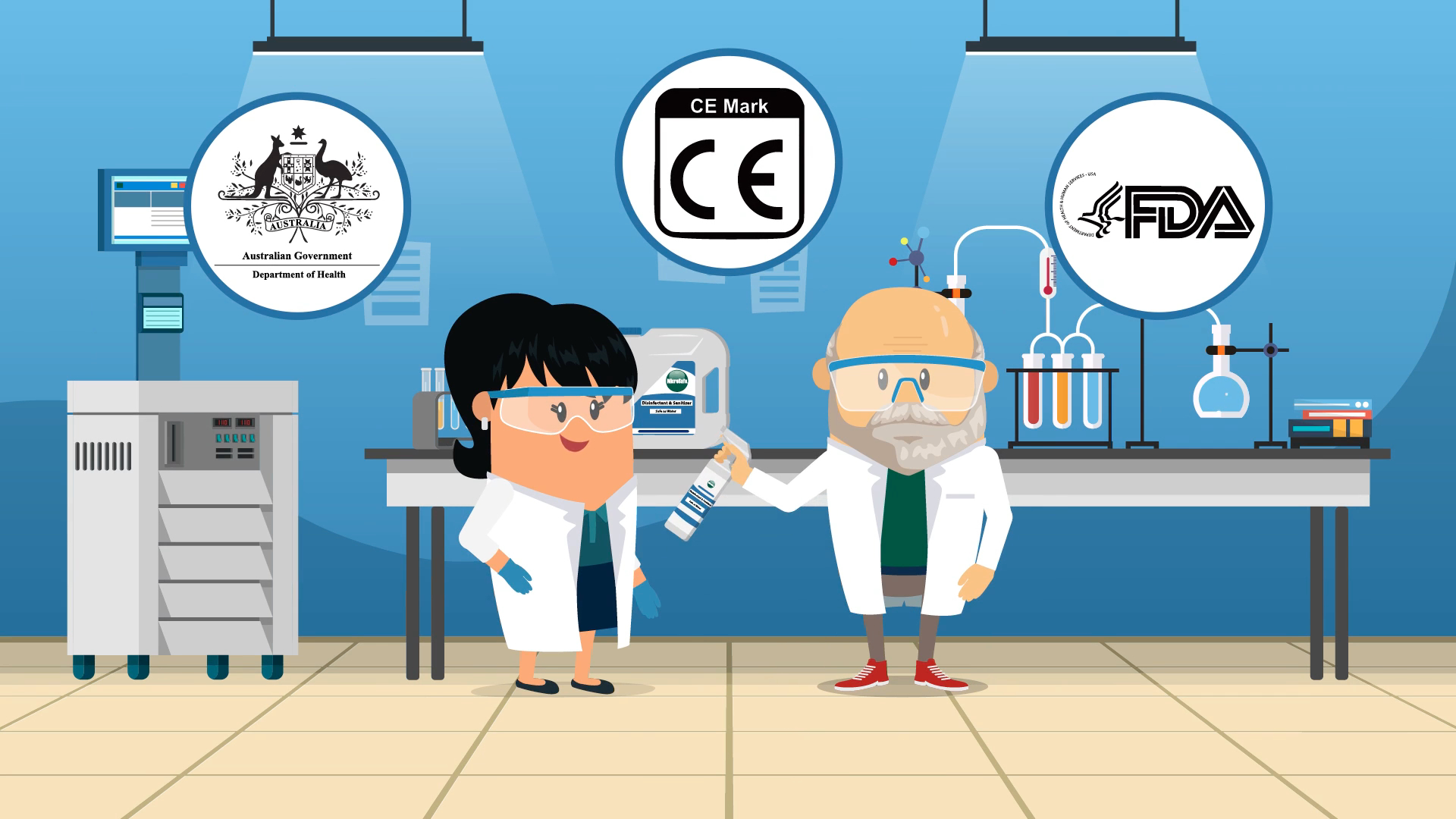 Our technology is approved and registered with all major governments around the world including, amongst others, the US, Europe, Australia and Japan.
The Benefits of Microsafe Infection Control
100% chemical free, non-corrosive, non-toxic, non-carcinogenic, pH neutral
Hypoallergenic: its safety profile 0-0-0-A means Microsafe causes no reaction to skin, eyes or respiratory systems
Can be used in the presence of all adults, children, babies, elderly people, people with underlying health issues ….also in the prescence of animals
Leaves no residue: dries clean: no need to cover any surfaces or soft furnishings
Quick to apply
Has a history of two decades, having been used in previous pandemics such as SARS, MERS and Ebola
100% Biodegradable: poses no risk to the environment
MicroSafe is officially certified by:
FDA(Food & Drug Administration) in the US
CE (Conformité Européenne) in Europe
TGA (Therapeutic Goods Administration ) in Australia